Anyone who remembers watching ET for the first time will recall the infectious wonder and magic experienced when seeing that bicycle take off for the first time; a beautiful moment that has since become an iconic image recognised around the world. Never has the adventurous spirit of children been so perfectly captured on film – and the film's portrayal of children getting everywhere on bicycles led to a massive resurgence and demand for children's bikes that year.
The reason we mention this is because ET helped to get bicycles back into the hearts and minds of children as not just a way of getting around but also as vehicles for adventure. Wicken Toys has always been a firm believer in outdoor toys acting as both fun entertainment for kids and good exercise.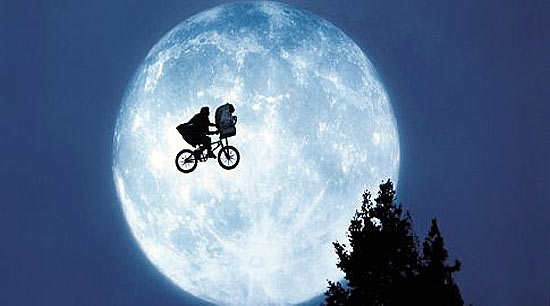 Bicycles give children an independence that is very important at the developing ages and before puberty kicks in. It allows them to get to school, make paper rounds, go riding with friends, cycle around the block at weekends, have races in the park, and most importantly of all, give them a healthy day out where they are exercising in the open air.
This summer we are encouraging parents to get their kids back on the bikes or teach them how to ride so they can eventually take off down the street on their own. Learning how to ride a bike is an important rites-of-passage for any child.
We suggest starting them off with Balance Bikes. These have become hugely popular in the last few years in the UK promoting balance, co-ordination and confidence in children learning to ride.
A balance bike provides the opportunity for children to feel stable and confident before moving onto the "real" thing. This range offers a wide choice to suit all needs including budgets.
The Kettler Speedy Balance Bike is perhaps the best value for money with foam filled synthetic tyres and rubber tread, rear brake and safety handles with foam protector. Ideal for children 2 years and up. The Kettler Sprint Air Princess is more suited to girls sporting the same features as the Speedy Balance. It's light, easy to assemble, extremely safe to learn on and it comes in pink so that reluctant little princesses might be more encouraged to try it out. Once again the age is 2 years and up. The Kettler Run Air collection (for both boys and girls) tops the range with an innovative easy access frame design, ergonomic padded seat, wire wheels and all the other standard features from the other models in the range. They are perfect for children to learn on. Seek out the Balance Bike most suitable for your child and set them on the path to independence and adventure this summer. For more information on our bicycles please contact us and we'll help you pick the right bike for your little 'uns!