We here at Wicken Toys have been exploring the very nature of toys and their role in the lives of our children from the board games to the outdoor toys they play with over time. In the previous blog we addressed the basic nature of how toys influence a child's learning and development. Today we wish to explore this further...
Children have been playing games and using toys throughout history and across all cultures. Both outdoor toys and indoor toys play a major role in children's lives helping them to interact with one another, communicate, think and actively exercise, ultimately helping them to develop in public. Let's not forget that kids love to explore and discover the world around them and in the process they can find out about themselves.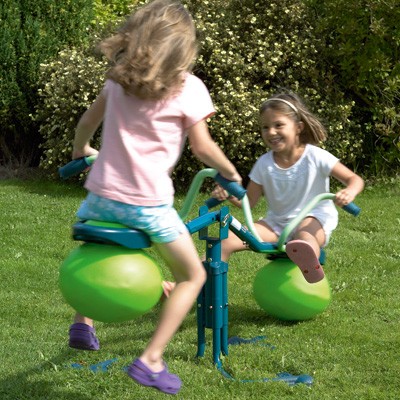 If you view toys as learning tools that help foster the social and emotional development of boys and girls whilst helping them to grow mentally and physically, you can help to tap into a child's thoughts and creativity to the most positive extent.
For instance, outdoor toys build and support the foundations for learning and health encouraging children to go outside, explore, build, imagine and exercise; whether we are talking outdoor climbing frames or wheeled toys or even outdoor garden swings. Anything that is an exertion based activity can be of great benefit.
But how do you use these toys to simulate your children in terms of their growth and learning?
Well, playtime is one of the most fundamental parts of childhood development so you can start easily by providing them with the right kind of toys and right kind of games. Each toy and activity has a different effect on each child.
Search for toys that are age appropriate for the child playing with the toy. There are reasons for why toys have age limits/specifics on them beyond safety measures. Some toys are specifically targeted at different age groups.
Always check and read over the toy instructions before allowing your child to use it. It's easy to ignore this part.
Make sure when you're selecting the toys that you consider educational toys that require a child to put thought into it. Puzzles and strategy games are great for this. Any games that require the involvement of others as well is also a plus.
Keep these toys in safe, secure storage after purchase. Children seem to have a habit of leaving their toys scattered all over the shop – what would be even better is getting or teaching your children to put away their own toys after use. Get them into a routine of clearing up after themselves.
Always choose toys that suit your child's age, size and abilities.
Remember that decent toys should engage your child's interest and passion for fun, while they develop their physical, mental, and emotional self.
Bear in mind your children's interests. What is it that they enjoy? What is that they like to do? Look for toys that fit your child's interests, and then add some surprises to expand their world even further.
Your child's growth and development is in your hands. Use it wisely.
For more information on children's toys and outdoor toys please contact us.