#6 Outdoor Toys For 11 and 12 Year Olds
As I plough on with this month's series of posts dedicated to finding age appropriate outdoor toys, I've now hit the impossible-to-buy-for pre-teen years.
There's no denying it - creating this list isn't going to be easy, but here goes.
Something To Aim For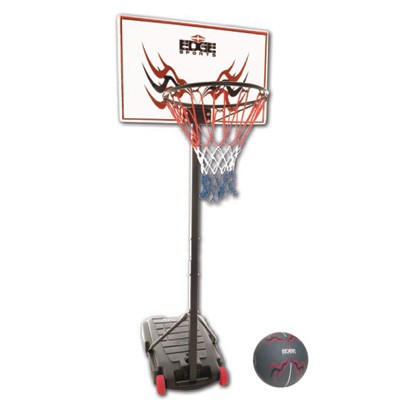 After a stressful day at school your child ,may be seeking some solitude. Many jump straight onto the video games to flood their brains with something fun. The problem with this is that their brains have already spent the day being flooded with information and emotion, and what it really needed in the late afternoon was the opportunity to process and store what it has already taken in. This continued flooding will postpone processing time until the next time your child is busy doing nothing, which will most likely be bedtime. And trying to process a whole day's worth of data in bed does not lead to a good night's sleep
An activity like shooting hoops will help your child unwind at the end of the day without over stimulating their tired mind.
Netball or basketball hoops, or goals with targets on are great for providing a degree of challenge and something to aim for.
Something To Share Have you ever noticed how when you go for a walk with someone you can often enjoy a deeper conversation than if you sit face to face. Enjoying an activity side-by-side takes the pressure of the participants, defuses conflict and makes conversational pauses more bearable.
Make opportunities in your garden for these side-by-side interactions to take place. Working on the same flowerbed, sitting on neighbouring swings, or a large swinging hammock all work well, require little investment, and don't take up too much space.
These have the added bonus of being in your own back garden. If you have younger children it can be difficult to get time away from them to be able to connect with your eldest. Sharing an activity in your own garden means you are still at home for younger children, but your older child can benefit from your attention.
Somewhere To Relax Nobody ever grows out of a swing. Well, we may one day become physically too wide for a swing, but in our hearts we still love to swing.
But at the age of 11 and 12, swinging is about relaxation rather than thrill seeking. Now is a good time to swap that old plastic swing seat for something a little bigger and more comfortable, like a tyre.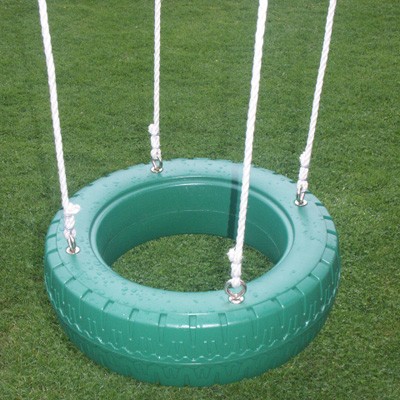 You should also check the maximum weight limit of the swing frame, and double check it is well anchored to the ground.
We're nearly at the finish line now. There's just one last age category to look at - the teenagers.